Catalogue of the Oasis Museum, hall 7:
Tribal system
In presaharic valleys, four main ethnic groups live together:
The Sanhaja Berber tribes, traditionally nomads, who speak Tamazight dialect.

The Masmouda Berber tribes, traditionally sedentary, who speak the Tassousit dialect.

The Beni Maaquil Bedouin tribes, who speak Arabic and came frome Egypt at the end of the 13th century.

The Berber Zenata tribes, who now speak Arabic due to contact with the Bedouins.
The connection between the members of one tribe is common ancestry, be it real or legendary.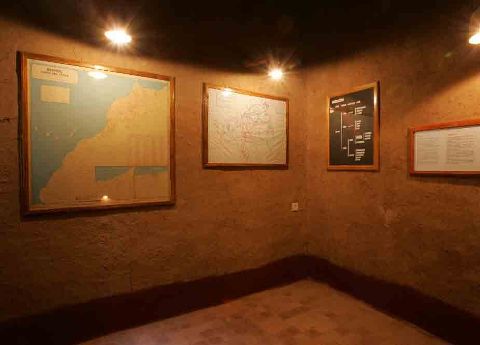 On the other hand, they do not claim specific territory for themselves, being able to live scattered over the four extremes of the country and being able to share their villages with neighbors from other tribes.
Each tribe is subdivided in many fractions, clans and families, always based on blood ties. Different tribes can also come together to form a confederation.