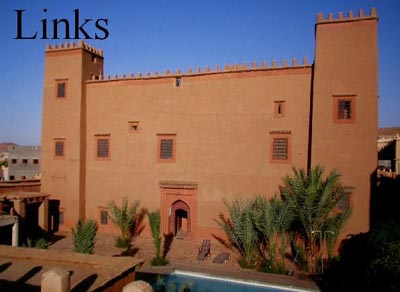 Hotel Tomboctou in Tinghir, ancient Kasbah of Sheikh Bassou
The route of the thousand Kasbahs, general information about Southern Morocco.
Nuances Marocaines, the Bougamés valley.
Charming accommodation
Hotel Tomboctou, in Tinghir.
Kasbah Ait Kassi, between Boumalne Dadès and Quelat Mgouna.
Dar Daif, in Ouarzazate
Guest House Irocha, in Ouarzazate region.
Riad Tabhirte, in Agdz.
Auberge Tinit, in Errachidia.
Dar Manara, in Asilah.