Guesthouse El Khorbat. Room Tighadouine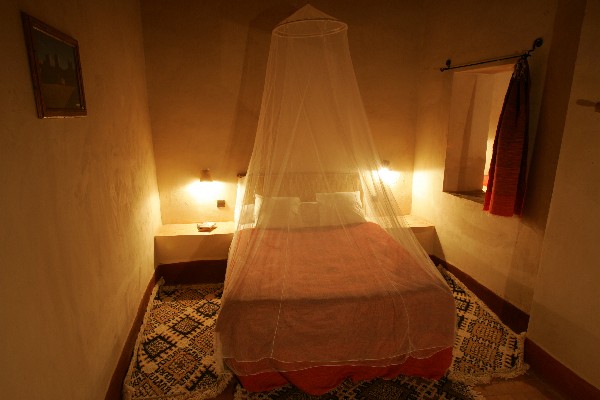 Location: Ground floor. With private yard.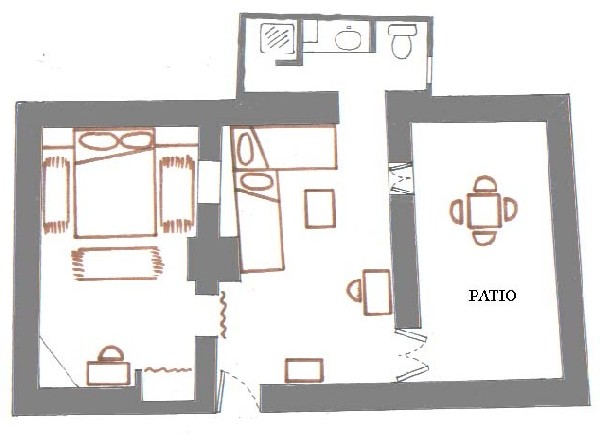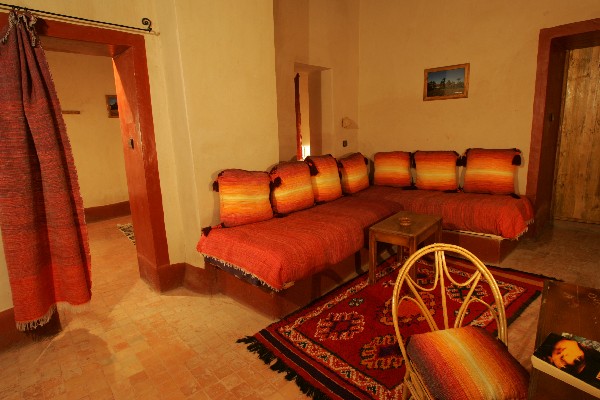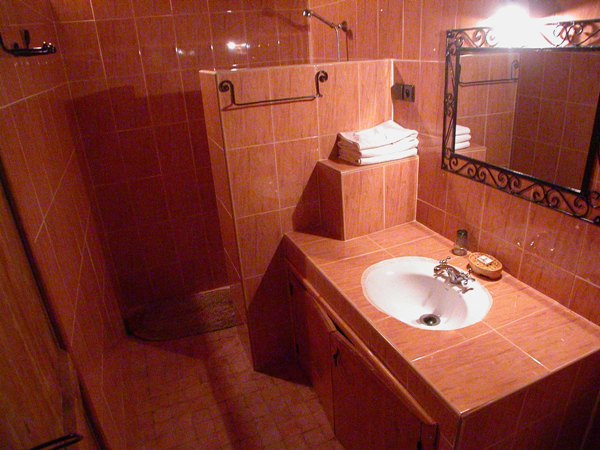 The origin of the name Tighadouine:
The Ksar Tighadouine is situated close to the centre of Tinejdad, in a zone where the palm grove is specially green. The outer wall still exists but the interior has been abandoned and is in ruins. The population is Berber, with tradition of sedentary farmers.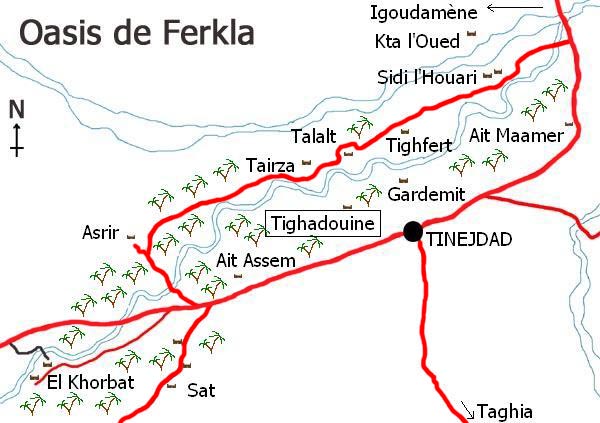 Wall of the Ksar Tighadouine