Guesthouse El Khorbat. Room Talalt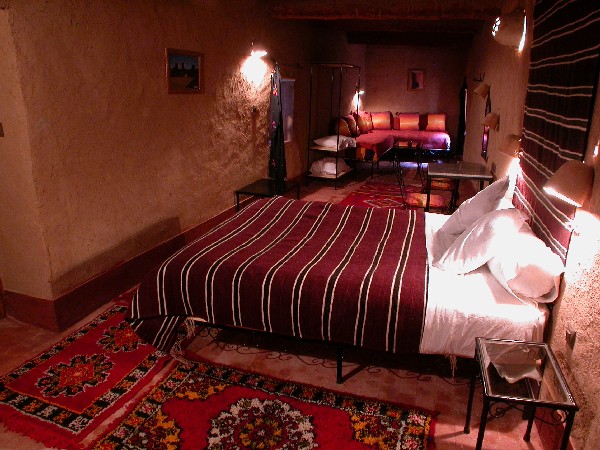 Location: 1st floor. With traditional Moroccan shower.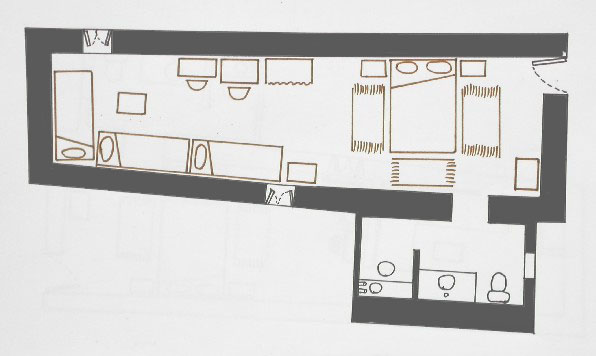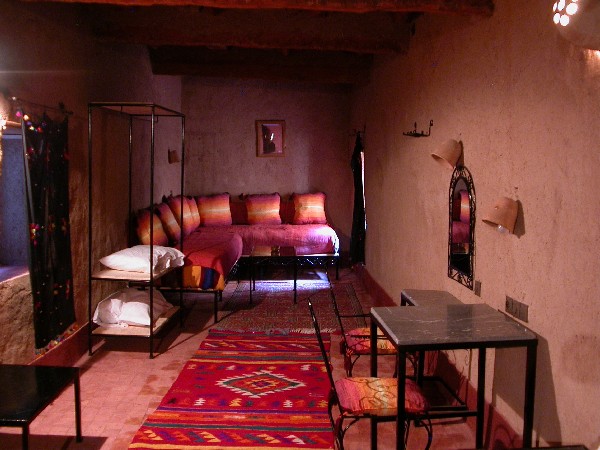 The origine of the name Talalt:
The Ksar Talalt is situated in the middle of the Ferkla oasis and inhabited by Berbers with sedentary and farmer tradition. It has an interesting structure with a double fortified zone inside the main wall. Its monumental entrance is richly decorated.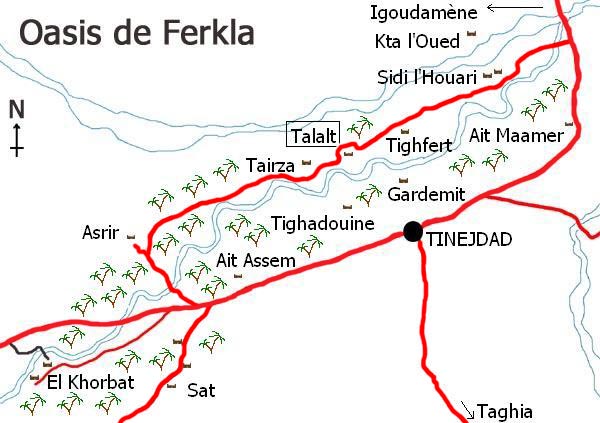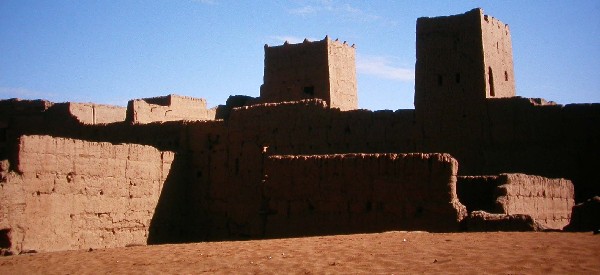 Ksar Talalt