Guesthouse El Khorbat. Room Taghia.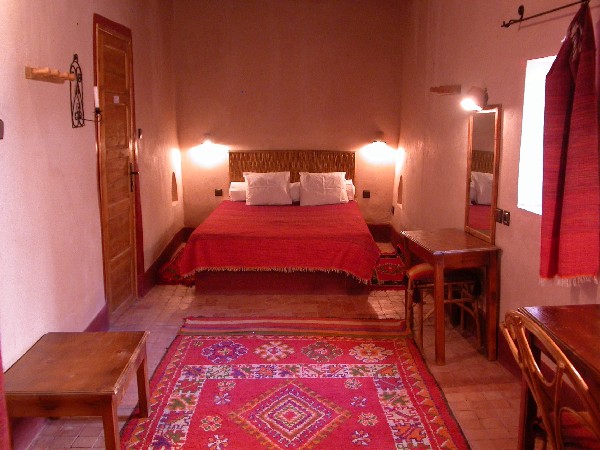 Location: 2nd floor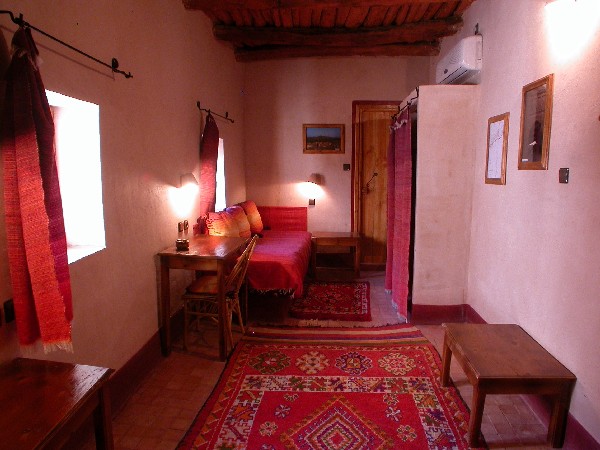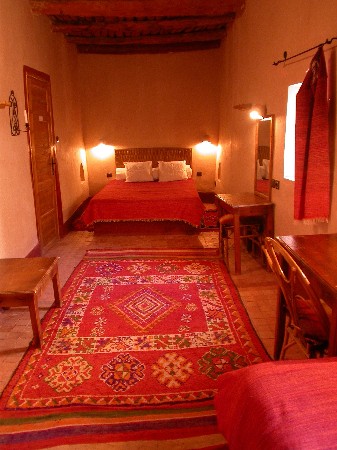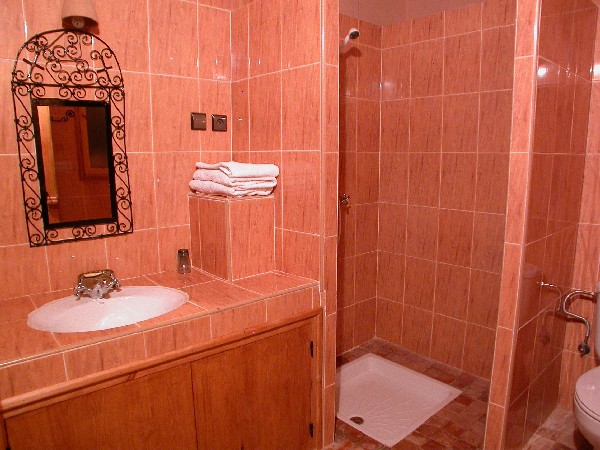 The origin of the name Taghia :
The Ksar Taghia is situated 13 Km. in the south of Tinejdad, at one of the tributaires of the river Ferkla. Its population belongs to the Berber tribe Ait Merghad and the buildings are quite well maintained. Outstanding is the monumental entrance. The position at the bottom of the mountain Jebel Ougnat and its small but luxuriant palm grove make it very beautiful.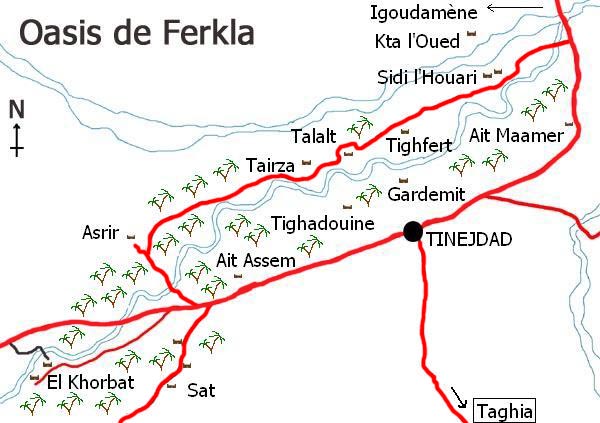 Ksar Taghia