Guesthouse El Khorbat. Room Ait Maamer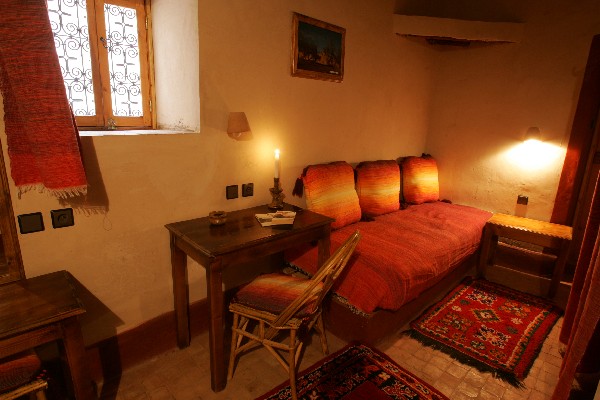 Location: 1st floor.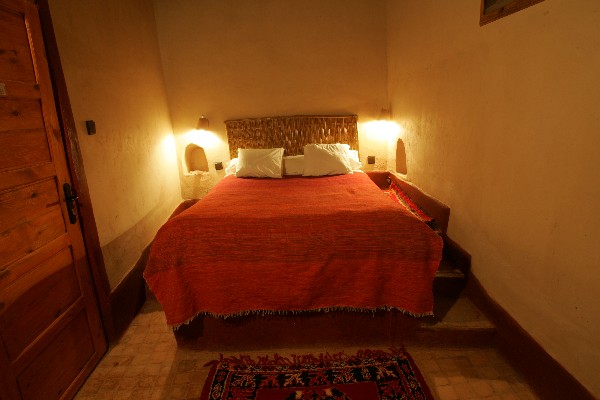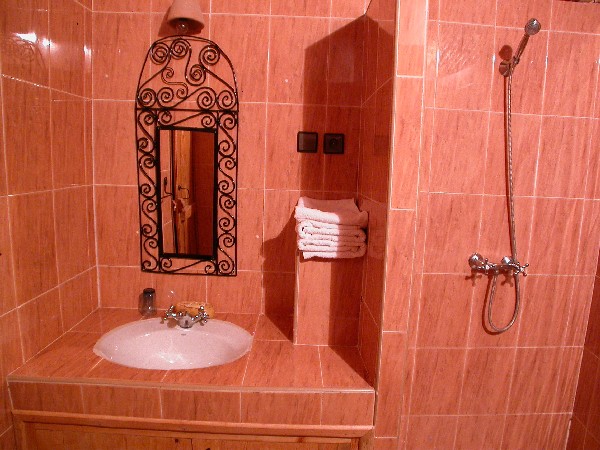 The origin of the name Ait Maamer:
The Ksar Ait Maamer Oujdid (the New one) is located in the extreme east of the palm grove of Ferkla, close to the road of Goulmima. It is outstanding for the decoration of the doorway and was constructed at the end of the 19.th century substituting the older Ksar, Ait Maamer Akedim, which is in ruins now at the other side of the river, close to the Zaouia of Sidi l'Houari. Its population has sedentary tradition and is speaking Arabic, even though the name of the village shows Berber roots.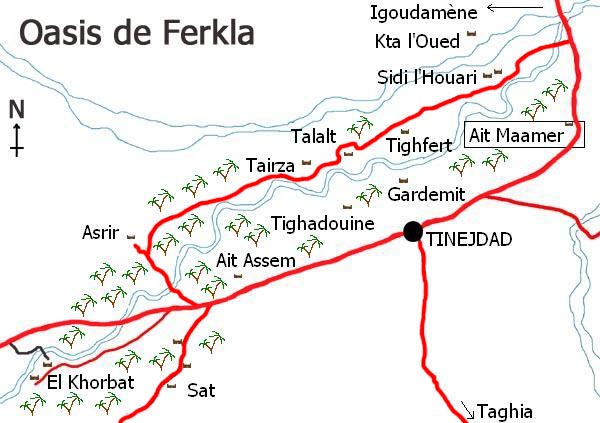 | | |
| --- | --- |
| Wall of the Ksar Ait Maamer | Ait Maamer gate. |