Guesthouse El Khorbat. Room Gardemit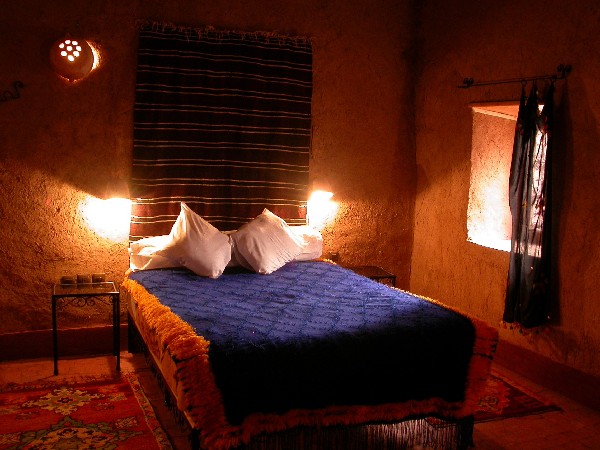 Location: 1st floor.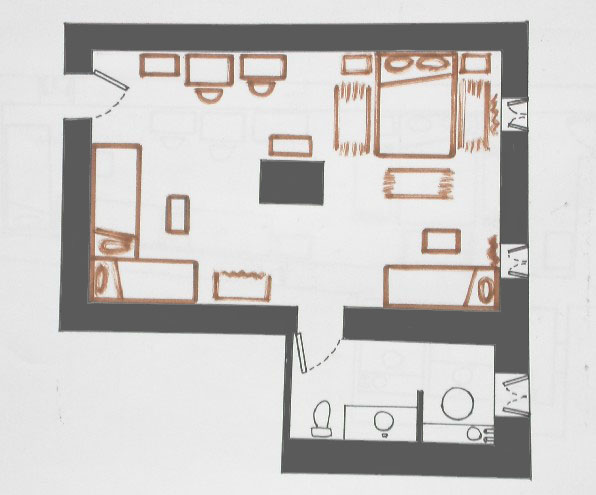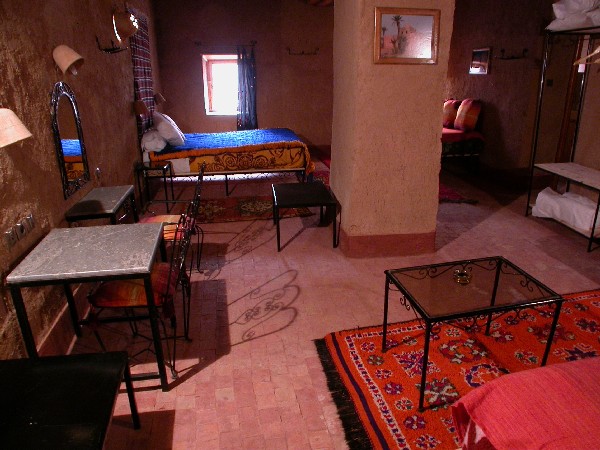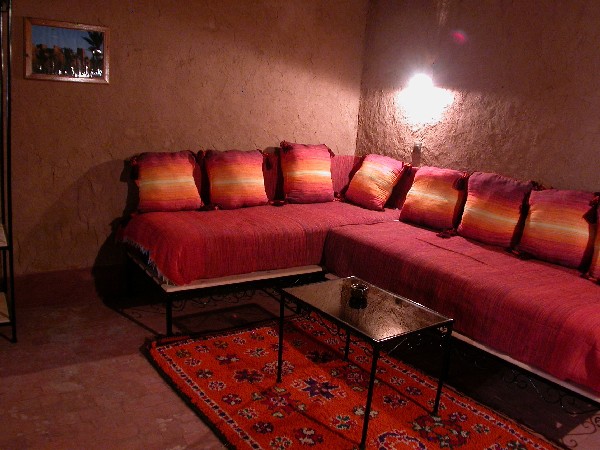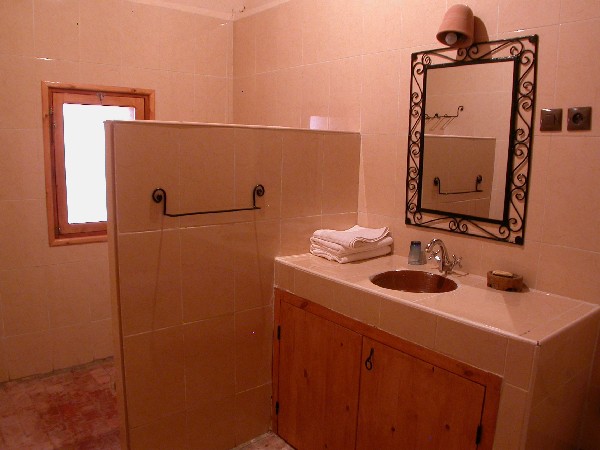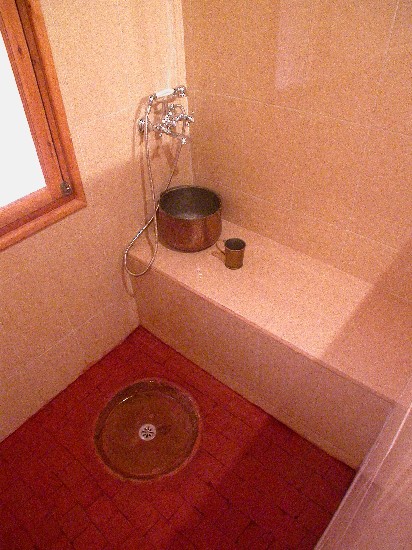 The origin of the name Gardemit:
The Ksar Gardemit, now en ruins, is outstanding for its huge dimensions and its former economical activity. The population speaks Berber and is a mixture of different groups with sedentary tradition and also some families of the Ait Merghad who arrived from the High Atlas in the 19.th century. The Ksar is located very close to the urban centre of Tinejdad.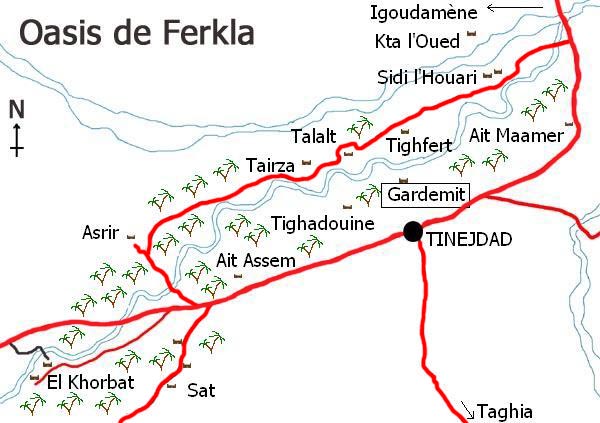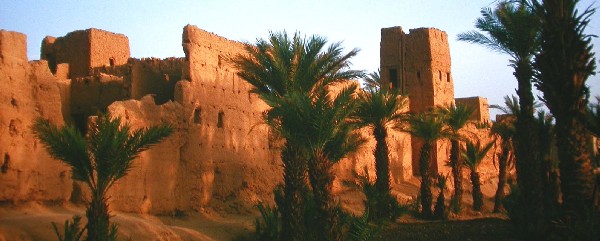 Ksar Gardemit wall.